All of Original WALFOS Brand products are made of Food Grade , no odor ,BPA Free high quality platinum silicone material, not cheap rubber or TPR material.
Silicone Tongs 9 inch and 12 inch for more flexibility when cooking.
– A LOT OF USES these things are the best companion in Cooking, Preparing, Grilling, Ice Bucket, Barbecue, Frying and as long as food is involved you name it!
– SILICONE TIP EDGES are designed to resist heat up to 480 Fahrenheit and really easy to clean as a bonus it wont scratch your pans unlike other metal tongs.
– DID I SAY EASY TO CLEAN? BECAUSE IT REALLY IS! the silicone tip is designed to withstand oils, odors and even food residue just apply a few drops of mild dish washing liquid and rinse with warm water.
– BUILT TO LAST with FDA approved silicone and stainless steel body these tongs can LAST!
100% Real

Silicone

Tong, not plastic
100% Food Grade REAL WALFOS silicone
Heat Resistance up to 400 ℉
Can use in oil and safe to touch food
Three design and different size for you to choose
22cm  27cm 35cm  40cm
BPA free, food grade silicone
Safe to touch Food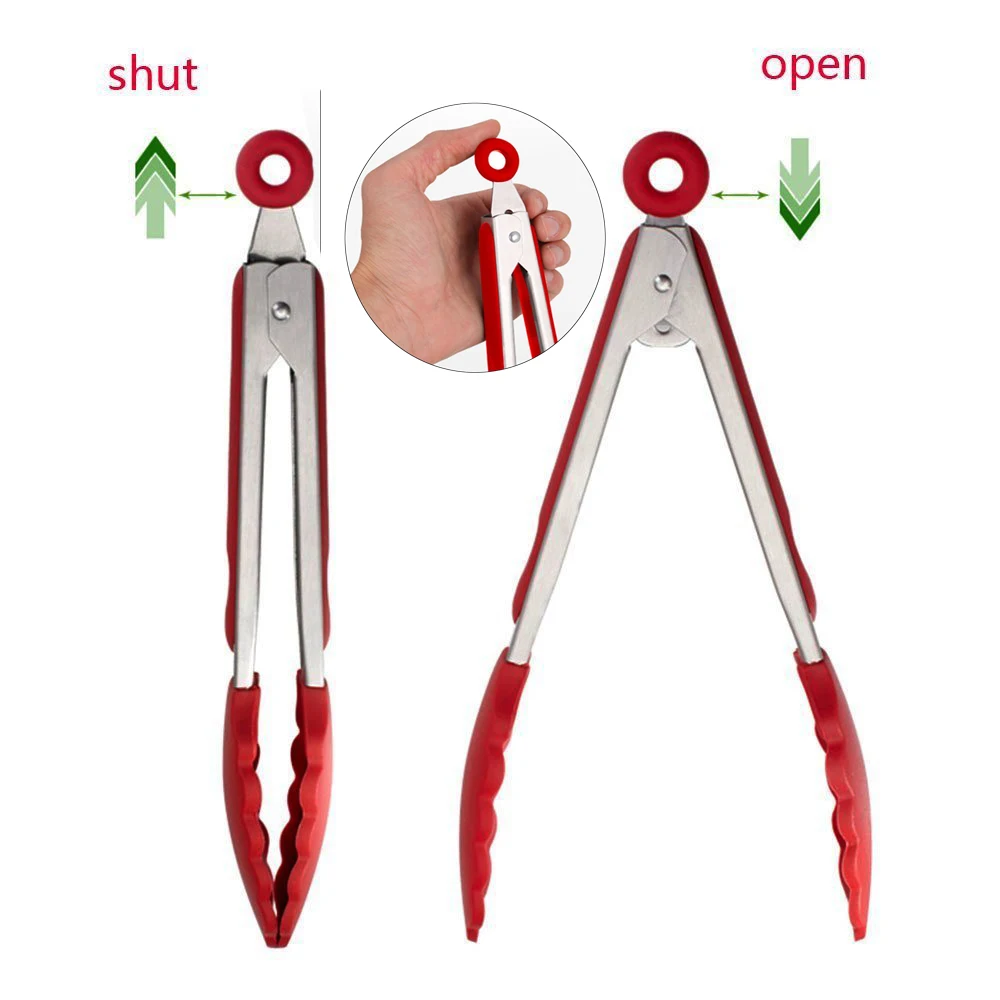 Below is REAL photos from our clients.